LLJ Courses and Workshops
Our current course and workshop offerings are always changing. Please check back for future dates and new offerings.
Professionally and Personally....
Are you ready for GREAT change?
Do you crave clarity and focus?
Our new course The Shift Within is intuitively led and geared towards gaining more awareness that creates opportunity for great change. You will find clarity and focus leading to a more balanced and fulfilled life, professionally and personally. Aligning with women who have similar outlooks on life fuels you success. When we empower others we empower ourselves and expand to something more.
Scroll down for the deets and how to register!
We would love to have you!
The SHIFT Within
During the 12 weeks with us we will create great awareness within and help you shift to your BEST self. We will meet in our coaching group once per week where you will have access to us and the course learnings. These sessions will be supported by an online forum where we will share more information, where you can connect with us and your fellow students.
What is included:
12 weeks of group coaching
1 live session per week
An in depth workbook for you to work through during our weeks together
A supporting forum in a private facebook group
Additional videos, inspiration, a safe place for questions, sharing and more!
Recorded meditations for you to utilize during the course
1 - 30 minute coaching session per month
1 - 30 minute card reading per month
Accountability partners
Live sessions Wednesdays at 1 pm EST (60 - 90 minutes)
Start date to be announced very soon!
Value $3999
One time Introductory special $999
Essence of You
Self Study at your own pace!
With a NEW topic each week, we build on the previous week's topic, in an easy and fun to manage experience. A mix of short videos and worksheets are used.
We provide incremental "to dos" each week that are easy and effortless to add to your routine (or perhaps help you create a routine!). Showing you many options for adding small "to-dos" we make it simple for your success!

Topics include:
Mind-Body-Spirit
Energy
Tips and Exercises to help you create a positive Mind-Body-Spirit Connection
Sleep
Incorporating and improving Self Care
Tying it all together and putting it into practice in your life
​
Fun and light with lots of hidden depth, that's what we offer you!
Each day we will support you with encouragement and FUN that will have you wanting to join us each day for a few minutes.

Jump in and see what you can become in 8 short weeks! Invest in Yourself!

We help you THRIVE!
$499
It's Time!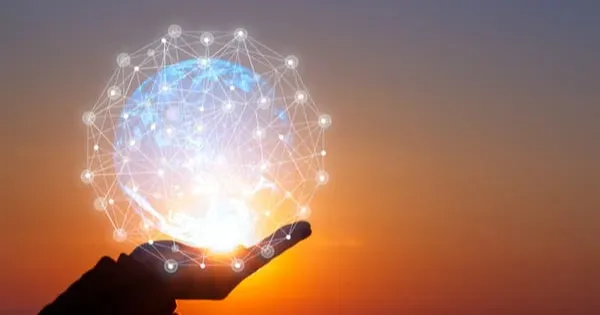 Infinite Wisdom Mastermind
Supporting the MAGIC within you!
This 6 week Mastermind group will support you in your spiritual growth with guidance from Intuitive coaches and mentors, Alison Stuckey and Kendra George.
This group is for you if:
* You have Questions that seem "weird" and you are not sure where to find the answers (we LOVE "weird", it's not weird at all!)
* you want to expand your spiritual knowledge
* you are looking for a support group as you expand your spiritual connection
* you know there is "something more" out there and you aren't sure what that means or where to start
Why a Mastermind?
* infinite knowledge can be gained from your spiritual peers
* connect with "your people"
* understand the tugs you are receiving - repeating numbers, signs, feelings, messages
* expand your spiritual wisdom supported by those who have already experienced or understand what you are experiencing
* gain wisdom from your spiritual leaders with decades of experience.
Join us and see where your spirit will lead you!
Mondays: February 13th - March 20th 1 - 2 pm EST
OR
Tuesdays: February 14th - March 21st - 7:30 - 8:30 pm EST
$240
EARLY BIRD $199 (until Feb 8th)
I like daytime
CONNECT: Into Your Spirit
This 4 week (twice a week) highly interactive workshop will have you leaving with a higher connection to self and the world around you that leads to a change for the good.
The work will enable you to have a higher connection to spirit, understand it, delve into it and really create a strong connection that will elevate you, your knowledge, your intuition and understanding.
Live sessions Mondays and Wednesdays 10:30 am to noon EST
Next course TBA
Value $1425
Special price $999
It is MY time!
Connect Into Your Intuition
Step into your intuition, understanding the hits, feelings and messages you receive every day. Ease your life by tapping into and learning to trust your intuition, saving time and worry.
We will teach you how to recognize it, use it, expand it and most importantly, TRUST it!
Join us for this interactive, fun and highly engaging course as we guide you through hands on exercises and learning how to tap into your intuition.
This course is designed as a 4 week program with once weekly live sessions and engaging online personal practice.
July 5th start - Wednesdays 7-9 pm
$449
Essence of You Testimonial
How is a workshop delivered?
What does Self Study mean?
How many people are in a workshop?
I have signed up for a workshop and now the date doesn't work. What can I do?